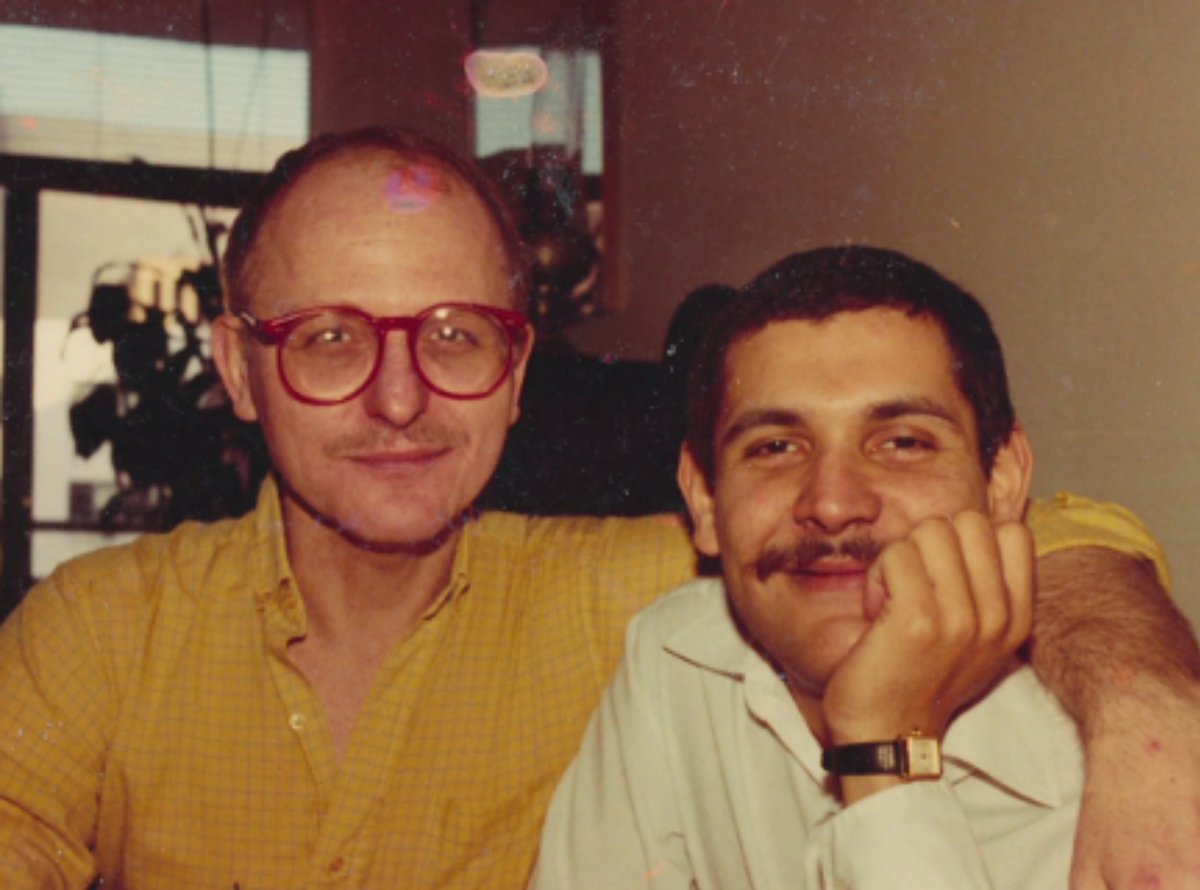 Best Film:
ARABY (Arábia, Affonso Uchoa and João Dumans, Brazil)
Best Director:
Eduardo Williams, THE HUMAN SURGE (El auge del humano, Argentina/Brazil/Portugal)
Best First Film:
LA SOLEDAD (Jorge Thielen Armand, Venezuela)
Special Mention:
ADRIANA'S PACT (El pacto de Adriana, Lissette Orozco, Chile)
Best U.S. Latino Film:
MEMORIES OF A PENITENT HEART (Cecilia Aldarondo, USA/Puerto RIco)
Special Mention, U.S. Latino Film:
OVARIAN PSICOS (Kate Trumbull-LaValle and Johanna Sokolowski, USA)
The winners of the 8th Annual Cinema Tropical Awards were announced on Wednesday, January 10, 2018 at a special ceremony at the 15th Floor Conference Center of The New York Times headquarters in New York City.
The Cinema Tropical Awards are presented in partnership with The New York Times Company's Latino Network, and the Museum of the Moving Image. Media Sponsor: Remezcla; Reception Sponsors: Wines of Chile, Leblon Cachaça and .
Cinema Tropical's programs are made possible with public funds from the New York State Council on the Arts with the support of Governor Andrew Cuomo and the New York State Legislature.
Special thanks to Clementina Mantellini, Pablo Vaca, Laura Rossi, and Claudia Barran.
Cinema Tropical's Shortlist 2017
Latin American Films

Cinema Tropical, announces its First Annual Shortlist, comprising 25 Latin American titles from 10 different countries that the organization has selected as the best of the year.
Featuring productions from Argentina, Bolivia, Brazil, Chile, Colombia, Dominican Republic, Ecuador, Mexico, Paraguay and Venezuela, the films selected will compete for the 8th Annual Cinema Tropical Awards in the categories for Best Film, Best Director, Best Latino Film, and in some cases, for Best First Film.
The winners of the 8th Annual Cinema Tropical Awards will be announced at a special evening ceremony at The New York Times Company headquarters in New York City on Wednesday, January 10, 2018, and the winners will be showcased at Museum of Moving Image, February 2-4.
All the films under consideration had a minimum of 60 minutes in length and premiered between April 1, 2016, and March 31, 2017.
Best U.S. Latino Film Nominees
LATIN AMERICAN CINEMA JURY
Florence Almozini serves as Associate Director of Programming at the Film Society of Lincoln Center and a member of the programming committee of the New York Film Festival. She previously held the position of founding curator and Artistic Director of BAMcinématek in Brooklyn. In 2013, Almozini joined the Cultural Services of the French Embassy, NYC as a program officer for Cinema and Tournées Festival and was awarded the Chevalier of the Ordre des Arts et des Lettres in 2013. Prior to her tenure at BAMcinématek, she was a founding member and film programmer at Ocularis.
Álvaro Enrigue is a writer born in Mexico and living in New York City. His work, written in Spanish or English, has appeared in The New York Times, El País, The Believer, Letras Libres, and The New York and London Review of Books, among others. He is the author of five novels, three books of short stories, and one of literary criticism, published by Anagrama in Spanish and Dalkey Archive and Riverhead in English. His novel Sudden Death, first published in Spain as Muerte Súbita in 2013, was awarded the prestigious Herralde Prize in Spain, the Elena Poniatowska International Novel Award in Mexico, and the Barcelona Prize for Fiction. He was a Cullman Center Fellow at the New York Public Library and a member of the Sistema Nacional de Creadores of Mexico.
Leo Goldsmith is a writer and teacher based in Brooklyn. He is the co-editor of the film section of The Brooklyn Rail, a monthly arts and politics newspaper, and he writes on film and media for art-agenda, Artforum, and Cinema Scope. He is currently writing a book with Rachael Rakes on the radical British filmmaker Peter Watkins, and was a contributor to Keywords in Subversive Film/Media Aesthetics (Wiley, 2015), by Robert Stam with Richard Porton. He has organized exhibitions and film series for the Museum of the Moving Image, the Ann Arbor Film Festival, UnionDocs, and the Contemporary Art Centre (Vilnius, Lithuania). He currently teaches at the Center for Experimental Humanities (New York University) and Brooklyn College.
La Frances Hui is Associate Curator of Film at The Museum of Modern Art (MoMA) where she has organized and co-organized retrospectives of the works of Mark Lee Ping-Bing, Tomu Uchida, Pedro Almodóvar, Bruce Lee, Andrey Zvyagintsev, and film series featuring Latin American and Philippine cinemas. Hui is a member of the selection committee for New Directors New Films festival co-presented by MoMA and the Film Society of Lincoln Center. Prior to joining MoMA in 2015, she was a film curator at Asia Society New York and was the co-curator of the Asian American International Film Festival in 2013. Hui has served on jury panels for Busan International Film Festival, East Doc Platform, and New York Indian Film Festival.
Kirsten Johnson is a filmmaker and cinematographer interested in addressing the changing dimensions and urgent ethical challenges of documentary camerawork. Her most recent film Cameraperson, which premiered at Sundance Film Festival in 2016, was short-listed for an Academy Award, won the National Board of Review "Freedom of Expression" prize, was awarded three 2017 Cinema Eye Honors, was named one of the Top Ten Films of 2016 by The Washington Post and The New York Times, and was the Grand Jury Prize Winner of nine international festivals. Kirsten's camerawork appeared in the Cannes premiere, Risk, in the Academy Award-winning Citizenfour, Academy Award-nominated The Invisible War, Tribeca Documentary winner, Pray The Devil Back To Hell, Cannes winner Farenheit 9/11, and Emmy Award- winning Ladies First.
Carolina Bilbao has over 25 years of experience in the entertainment and television industry. Currently, she is the Vice President of Programming and Development for Cinelatino, the leading Spanish-language movie channel in the US and Latin America. In her current role, she oversees acquisitions and development and production of original content for the channel. Prior to this, Bilbao was Cinelatino's Creative Director for 7 years, guiding the channel through two rebrands and supervising all creative areas, including On-Air promotion teams in Mexico and Miami. Bilbao's has held previous creative positions at Telemundo, MTV Latin America, Cisneros Television Group, Oxygen Media and Lee Hunt and Associates. She grew up in Spain, Buenos Aires and Guatemala and holds a BA in English from Barnard College.
Vanessa Erazo has always been a big film fan. Growing up bilingual, she eventually discovered the rich variety of Latino films but noticed they were hard to find. The search for these movies led her to work for Latino film festivals in San Francisco, New York, and Mexico City. After receiving an M.A. in Latin American Studies from New York University, she served as the Documentary Programmer at the New York International Latino Film Festival and is now the Editor of the Film section at Remezcla. She is also Co-Director of Cinelandia, an online guide to Latino films playing across the U.S.
Claudia Puig is president of the Los Angeles Film Critics Association and a nationally recognized entertainment journalist. She is currently a critic for NPR's Film Week and a contributor to NPR's Morning Edition and All Things Considered. She was USA Today's film critic for 18 years. Prior to that she was a staff writer for 11 years at the Los Angeles Times. Claudia has also been a speechwriter and diversity consultant for the Academy of Motion Picture Arts and Sciences and is currently program director for the Mendocino Film Festival and FilmFest 919 in North Carolina. She has covered the Sundance, Toronto and Cannes film festivals, and has been a juror at dozens of film festivals around the world from Ashland to Zurich. She is a native Spanish speaker and fluent in Italian, and studied at Cambridge University and at Universidad Ibero-Americana in Mexico City. Claudia has a B.A. in Communications Studies from UCLA and an M.A. in Communications from USC's Annenberg School.