On Friday, October 22, Cinema Tropical awarded the 10 Best Latin American Films of the Decade (2000-2009) with the first edition of the Cinema Tropical AWARDS at the TimesCenter in New York City. This cutting edge event is the first of its kind ever, and aims to establish an annual tradition in the future. It honors the tremendous and constantly growing creative output of Latin American cinema and demonstrates this region's great quality and diversity.
Filmmakers like directors Carlos Reygadas and Lucrecia Martel—three of her productions scored among the ten best—were present at the ceremony. The Awards represents a prestigious endeavor with international impact, and were just one of four integral parts of ten days of immersion into the fascinating world of Latin American cinema.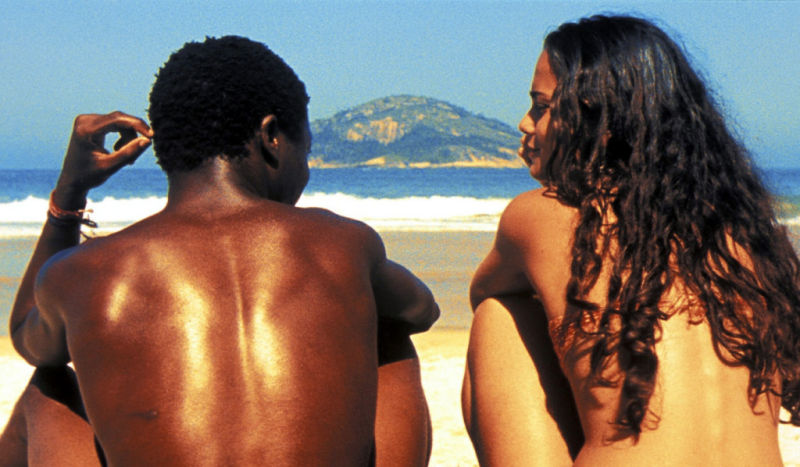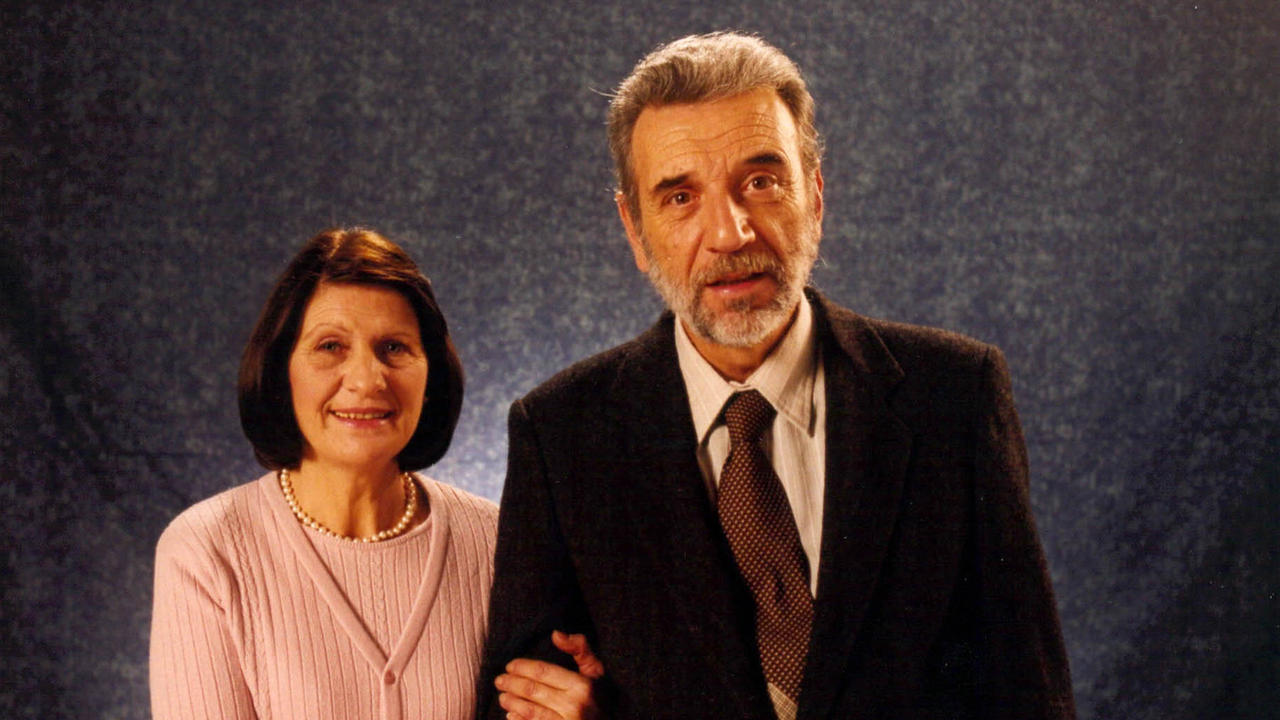 1. LA CIÉNAGA
(Argentina/France/Spain, 103 min., 2001) Written and Directed by Lucrecia Martel; Producers: Ana Aizenberg, Diego Guebel, Jose Maria Morales, Mario Pergolini and Lita Stantic; Editor: Santiago Ricci; Director of Photography: Hugo Colace; Sound: Herve Guyader, Emmanuel Croset, Guido Berenblum and Adrian De Michele. Cast: Mercedes Moran, Graciela Borges, Martin Adjemian and Leonora Balcarce.
 
2. AMORES PERROS
(Mexico, 154 min., 2000) Directed by Alejandro González Iñárritu; Written by Guillermo Arriaga; Producers: Guillermo Arriaga Jordán, Raul Olvera Ferrer, Francisco Gonzalez Compean, Alejandro Gonzalez Iñárritu, Pelayo Gutierrez, Mónica Lozano and Martha Sosa Elizondo; Editors: Luis Carballar, Alejandro Gonzalez Iñárritu and Fernando Pérez Unda; Director of Photography: Rodrigo Prieto; Original Music: Gustavo Santaolalla; Sound: Martín Hernandez. Cast: Emilio Echevarria, Gael García Bernal, Goya Toledo, Álvaro Guerrero and Vanessa Bauche.
3. LUZ SILENCIOSA / SILENT LIGHT / STELLET LICHT
(Mexico/France/Netherlands/Germany, 145 min., 2007) Written and Directed by Carlos Reygadas; Producers: Jeroen Beker, Jean Labadie, Carlos Reygadas, Jaime Romandia and Frans van Gestel; Editor: Natalia Lopez; Director of Photography: Alexis Zabe; Sound: Sergio Diaz and Martin Hernandez. Cast: Cornelio Wall, Maria Pankratz, Miriam Toews, Peter Wall, Jacobo Klassen and Elizabeth Fehr.
4. CIDADE DE DEUS / CITY OF GOD
(Brazil/France, 130 min., 2002) Directed by Fernando Meirelles and co-directed by Katia Lund; Screenplay by Braulio Mantovani, based on the novel by Paulo Lins. Producers: Andrea Barata Ribeiro, Marc Beauchamps, Daniel Filho, Hank Levine, Vincent Maraval, Mauricio Andrade Ramos, Donald K. Ranvaud, Juliette Renaud and Walter Salles; Editor: Daniel Rezende; Director of Photography: Cesar Charlone; Sound: Martin Hernandez. Cast: Alexandre Rodrigues, Leandro Firmino da Hora, Jonathan Haagensen, Douglas Silva, Alice Braga and Seu Jorge.
5. ÔNIBUS 174 / BUS 174 (Brazil, 150 min., 2002) Directed by Jose Padilha, co-directed by Felipe Lacerda; Written by Jose Padilha. Producers: Jose Padilha, Rodrigo Pimentel, and Marcos Prado; Editor: Felipe Lacerda; Director of Photography: Marcelo "Guru" Duarte and Ceza Moraes; Original Music: Sacha Amback, Joao Nabuco; Sound: Denilson Campos.

6. Y TU MAMÁ TAMBIÉN
(Mexico, 105 min., 2001) Directed by Alfonso Cuarón; Written by Alfonso Cuarón and Carlos Cuarón. Producers: Sergio Aguero, Alfonso Cuarón, Amy Kaufman, David Linde and Jorge Vergara; Editor: Alfonso Cuarón and Alex Rodríguez; Director of Photography: Emmanuel Lubezki; Sound: Ruy García. Cast: Diego Luna, Gael García Bernal and Maribel Verdú.
7. WHISKY
(Uruguay/Argentina/Germany/Spain, 99 min., 2004) Directed by Juan Pablo Rebella and Pablo Stoll; Written by Gonzalo Delgado, Juan Pablo Rebella and Pablo Stoll. Producers: Natacha Cervi, Fernando Epstein, Christoph Friedel and Hernan Musaluppi; Editor: Fernando Epstein; Director of Photography: Barbara Alvarez; Original Music: Pequena Orquesta Reincidentes; Sound: Catriel Vildosola y Daniel Yafalian. Cast: Andres Pazos, Mirella Pascual and Jorge Bolani.
8. LA MUJER SIN CABEZA / THE HEADLESS WOMAN
(Argentina/Spain/France/Italy, 87 min., 2008) Written and Directed by Lucrecia Martel. Producers: Agustín Almodóvar, Pedro Almodóvar, Tilde Corsi, Veronica Cura, Esther Garcia, Lucrecia Martel, Cesare Petrillo, Enrique Pineyro, Vieri Razzini, and Marianne Slot; Editor: Miguel Schverdfinger; Director of Photography: Barbara Álvarez; Sound: Guido Berenblum, Paula Dalgalarando and Martin Mainoli. Cast: Maria Onetto, Claudia Cantero, Cesar Bordon, Daniel Genoud, Guillermo Arengo and Inés Efrón.
9. LA NIÑA SANTA / THE HOLY GIRL
(Argentina/Spain/Italy/Netherlands, 106 min., 2004) Directed by Lucrecia Martel; Written by Lucrecia Martel with contributing writer Juan Pablo Domenech; Producers: Agustin Almodovar, Pedro Almodovar, Tilde Corsi, Esther Garcia, Alfredo Ghirardo, Nora Kohen, Cesare Petrillo, Vieri Razzini, Gianni Romoli, Lita Stantic and Alvaro Urtizberea; Editor: Santiago Ricci; Director of Photography: Felix Monte; Original Music: Andres Gerszenson; Sound: Guido Berenblum. Cast: Mercedes Moran, Carlos Belloso, Alejandro Urdapilleta, Maria Alche, Julieta Zylberberg and Mia Maestro.
10. EL LABERINTO DEL FAUNO / PAN'S LABYRINTH
(Mexico/Spain/USA, 120 min., 2006) Written and Directed by Guillermo del Toro; Producers: Belen Atienza, Alvaro Agustin, Alfonso Cuaron, David Ebner, Edmundo Gil, Elena Manrique, Bertha Navarro, Guillermo del Toro and Frida Torresblanco; Editor: Bernat Vilaplana; Director of Photography: Guillermo Navarro; Original Music: Javier Navarrete; Sound: Martin Hernandez. Cast: Ivana Baquero, Sergi Lopez, Maribel Verdu, Doug Jones and Ariadna Gil.

 
Presenting Partners
VOCES, Latino Heritage Network of The New York Times Company. VOCES is dedicated to helping The New York Times Company recruit, retain, and engage our Latino colleagues and the Latino community at large. VOCES will serve as a central resource for its members to access information on professional development, mentoring programs, and community outreach. By our actions, we seek to inspire commitment to a diversity of people, perspectives and voices (voces) that will help The New York Times become a more successful and innovative company.
IFC Center. IFC Center is the ultimate entertainment space for New Yorkers seeking out the best in independent film, opened in June 2005 in the historic Waverly theater. After a four-year renovation, the new complex features five state-of-the-art cinemas with luxurious seating, and High-Def digital and 35mm projection presenting the best in new independent foreign, and documentary features.
Jorge Pinto Books. Jorge Pinto Books is a niche, international multicultural publishing house committed to publishing content that attracts a new generation of readers and generates a new demand for books. JPB is developing a publishing model that invites creative professional partners.
BOMB Magazine. BOMB Magazine, a 501(c)(3) nonprofit, represents the artist's voice through in-depth interviews between visual artists, writers, composers, directors, architects... BOMB first launched in 1981 as an artists' and writers' quarterly because its founders saw a disparity between the way artists talked about their work among themselves and the way in which it was described by critics. Since then, BOMB has re-invented the question-and-answer format, publishing conversations that delve deep into theory and practice, allowing for complex discussions on art and life to emerge.
Americas Society. Americas Society (AS) is the premier forum dedicated to education, debate, and dialogue in the Americas. Its mission is to foster an understanding of the contemporary political, social, and economic issues confronting Latin America, the Caribbean, and Canada, and to increase public awareness and appreciation of the diverse cultural heritage of the Americas and the importance of the inter-American relationship.