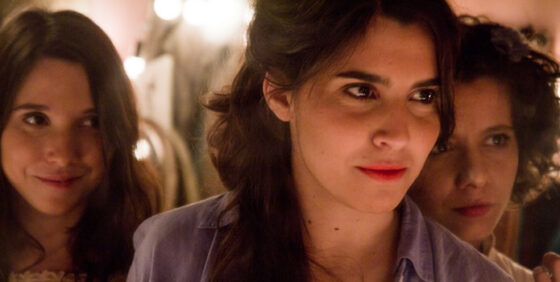 The Museum of Modern Art and Film Society of Lincoln Center announced today the first seven official selections for the 42nd edition of the New Directors / New Films Festival, including Argentine director Matías Piñeiro's Viola.
Piñeiro continues his fascination with Shakespeare with Viola, in which a group of actresses staging a production of "Twelfth Night' and get caught up in a web of romantic intrigue and revelation. A sensuous and sophisticated story, Piñeiro ingeniously fashions a seductive roundelay among young actors and lovers in present-day Buenos Aires. Mixing melodrama with sentimental comedy, this film bears many of this director's trademarks, fluid camera movements, elliptical narratives and a playful confusion of reality and artifice.
Dedicated to the discovery and support of emerging artists, New Directors / New Films, has earned an international reputation as the premier festival for works that break-up or re-cast the cinematic mold. The festival runs from March 20-31, 2013 in New York City. The film has been picked up for distribution in the U.S. by Cinema Guild, it'll have a theatrical run later this spring.